Monthly Archives:
July 2008
If the idea of buying a condo in Tampa, FL and saving a fortune sounds like a sales pitch from a late night infomercial then you are wise to be skeptical – but keep reading because depending upon where you currently reside, buying Tampa real estate could very well save you a small fortune. Learn how to make the most from your earnings, save on taxes and protect your assets by investing in real estate in Tampa Bay.
Florida doesn't have a state income tax. If you currently live in a state with high taxes like California, then switching… Continue reading →
Questions and answers about the Hope for Homeowners Act of 2008, signed into law by President Bush Wednesday to try to steer as many as 400,000 struggling homeowners away from foreclosure:
Q: What exactly will the legislation do?
A: It will allow those who qualify to cancel their old mortgage loans and replace them with 30-year fixed-rate loans for up to 90 percent of the home's current value. The FHA will insure a total of $300 billion of the loans over a three-year period.
But the decision on whether to write such a loan remains up to banks, which would… Continue reading →
With all the gloom and doom in the media it might seem that real estate is no longer a solid investment but that analysis is likely short-sighted.  Think back to where California was in the late 60's or early 70's and you have a good picture of what the future has in store for Tampa FL real estate.
While it is true that real estate throughout Tampa and parts of Florida have experienced a decline in the past two years, the long term outlook for real estate remains promising. Here are some of the top reasons why and a few… Continue reading →
While the real estate bubble has certainly burst perhaps no area has experienced more dramatic slow-downs than manufactured homes; from insurance woes to underwriting issues, learn why manufactured homes are hurting – and how to profit from it when purchasing real estate in Tampa Bay, Florida.
There are many forms of manufactured homes but the most notable is the "mobile home" which is a popular and affordable housing alternative throughout Florida. According to the Department of Housing and Urban Development, 1997 and 1998 represented the height of mobile home sales for the South with over 250,000 new units shipped… Continue reading →
Tough economic times impact Tampa, Florida real estate in a variety of ways – the key is to know how to use the trends to profit in tough times.  Bank closings, rising inflation and bail-outs haven't been in the news this often since the 70's but a quick review of regional economic conditions and the real estate environment can turn bad news into opportunities for profit for those "in the know".  Below are the top trends to watch with tips on how to profit.
Rough Retail Rentals:  In the past retail space typically signified future growth potential but the opposite… Continue reading →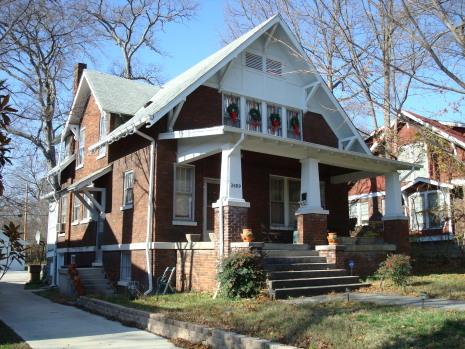 When it comes to purchasing a home in Tampa, Florida, what you don't know can hurt you. Lurking behind every wall or crevice is an array of hidden home hazards that can jeopardize your health and wealth if you are unfortunate enough to buy a property plagued by these common problems. Use this handy checklist when viewing Tampa homes for sale and follow-up on any unknown items before making a final offer on any property.
Lead:  Homes built prior to 1978 are likely to contain lead paint; a known neuro-toxin that can result in mental retardation among children… Continue reading →
Wesley Chapel, FL real estate is in high demand so this week we will spend a little time covering the community facts beyond the basics for zip code 33543 located in Pasco County Florida.
The 33543 zip code of Wesley Chapel Is a relatively small community with a population of only 5,690. The median age is a bit lower than that of Florida as a whole at only 33 years however, the median household income is significantly higher than average at nearly $66,000 compared to only $38,800 for Florida as a whole.  The area is evenly split with slightly more… Continue reading →
Not sure what the Case-Schiller Index is or how it related to real estate? Don't worry – you aren't alone. Many real estate investors who routinely purchase Tampa Bay real estate don't even realize the value of using the Case-Schiller Index..in fact, many never realized that Tampa is one of only 20 metropolitan areas that comprise the index!
First, let's begin by examining what the Case-Schiller Index is and how it is typically used. Case-Schiller is considered an alternative index for financial performance much like the S&P. Developed by Robert Shiller and Karl Case, the Case-Schiller index compiles data on… Continue reading →
By now everyone in the nation has heard about the government proposal to "bail out" Freddie and Fannie after the recent financial fiasco but Tampa house investors and home buyers may not fully recognize the implications for their own financial future. Here to help sort it all out is a short primer on the good, bad and ugly of the Freddie/Fannie fiasco.
The Good
While there is a great deal of controversy about the proposed "bail-out" one thing is certain; without Freddie and Fannie the future of the mortgage industry would be bleak indeed. Combined, Freddie and Fannie underwrite over… Continue reading →
Article by John M. Berry (Bloomberg News)
The intense pain caused by the bursting of the housing bubble is beginning to ease. Really.
That may be hard to believe, given the rapid increase in mortgage foreclosures, big year-over-year declines in home prices and housing starts, and continuing writedowns in the value of mortgage-backed securities.
Yet a close look at the recent flow of housing data provides convincing evidence that the worst of the decline is over. Investors who are fleeing financial-institution stocks — including those of Fannie Mae and Freddie Mac — ought to think twice about the housing outlook.
Take… Continue reading →